In today's dynamic digital landscape, where e-commerce reigns supreme, selecting the right platform for your online store is a critical decision that can profoundly impact the success of your business. Among the myriad of e-commerce solutions available, Shopify and WooCommerce stand out as two of the most popular and user-friendly options. This article delves into a comprehensive comparison of Shopify and WooCommerce, helping you make an informed choice for your online store's foundation.
Introduction to Shopify and WooCommerce
Shopify, known for its simplicity and reliability, is a hosted e-commerce platform that offers an all-in-one solution for entrepreneurs. It is designed to minimize technical complexities, making it accessible for businesses of all sizes and levels of technical expertise. WooCommerce, on the other hand, is a plugin for WordPress, the world's most popular content management system. It provides a highly customizable, open-source solution that is perfect for those who seek flexibility and control over their online store.
Shopify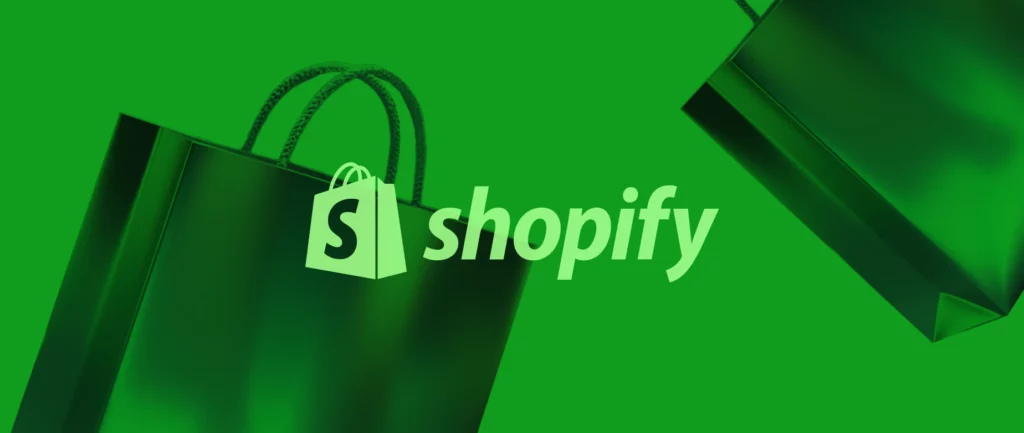 Overview
Shopify is renowned for its simplicity and user-friendliness. It is a platform that allows you to set up an online store quickly and efficiently without the need for significant technical expertise. Shopify offers a wide range of professionally designed templates, providing an excellent starting point for your store's aesthetics. These templates are responsive, ensuring that your site looks great and functions seamlessly across various devices.
Key Features
Ease of Use
Shopify is well-known for its user-friendly interface, making it accessible to both e-commerce veterans and newcomers. The platform simplifies the process of creating and managing an online store, offering straightforward tools and intuitive workflows.
Scalability
Shopify can accommodate businesses of all sizes, from startups to established enterprises. Whether you're just starting or experiencing rapid growth, Shopify's scalable infrastructure ensures that your online store can expand with you.
Hosting and Security
Shopify provides secure, cloud-based hosting, eliminating the need for you to manage servers and technical details. The platform also includes SSL certification, ensuring secure data transmission and instilling trust in your customers.
Templates and Customization
With a variety of themes, Shopify offers flexibility in design. Users can select from free or premium themes, and customization can range from minor tweaks to in-depth, tailor-made designs.
App Store
Shopify boasts an extensive App Store where you can find applications and integrations for various e-commerce needs. From marketing and SEO to inventory management and customer support, the App Store can help you enhance your store's functionality.
Payment Processing
The platform simplifies payment processing through Shopify Payments, a built-in payment gateway. It also supports various external payment gateways to cater to diverse customer preferences.
E-commerce Features
Shopify is equipped with a range of e-commerce features, including inventory management, product variations, and the ability to sell digital products and services.
Benefits
Ease of Setup
Shopify's intuitive setup wizard and user-friendly interface make it relatively easy to create an online store. You can go from concept to live store in a matter of hours.
Reliability
Shopify provides secure and reliable hosting for your store. This means your website will be available to customers without downtime concerns.
Mobile Optimization
As mobile commerce continues to grow, Shopify ensures your store is mobile-responsive, offering a seamless shopping experience on smartphones and tablets.
Scalability
Whether you're a small business or an enterprise, Shopify's scalability means it can support your growth.
App Ecosystem
With a vast array of apps in the Shopify App Store, you can add extra functionality and features to your store as you need them.
WooCommerce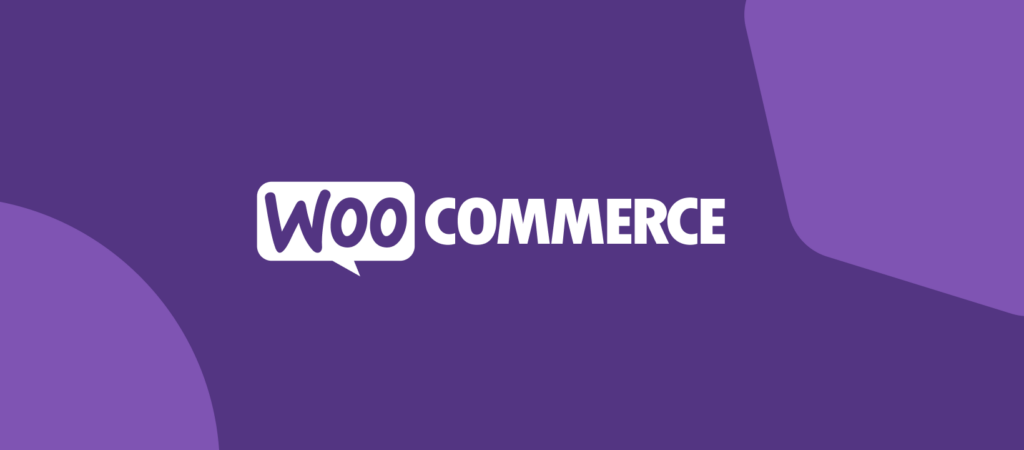 Overview
WooCommerce, in contrast to Shopify, is a plugin built specifically for WordPress, the world's most popular content management system (CMS). It allows WordPress users to transform their websites into e-commerce powerhouses. WooCommerce has a different approach to building an online store compared to Shopify, and it comes with its unique set of strengths and considerations.
Key Features
WordPress Integration
As a WordPress plugin, WooCommerce seamlessly integrates with your existing WordPress website. This integration provides you with the flexibility to maintain your site's content and layout while adding e-commerce capabilities.
Open-Source and Customizability
WooCommerce is open-source software, which means it's highly customizable. Developers and users have the freedom to modify code and create tailor-made solutions to suit their unique e-commerce needs.
Plugin and Theme Ecosystem
WooCommerce has a vast ecosystem of plugins and themes. This means you can enhance your store's functionality and design by selecting from a wide array of options available.
Control Over Hosting
With WooCommerce, you have more control over your hosting, enabling you to select the hosting provider that aligns with your preferences and budget.
Scalability
WooCommerce's flexibility allows it to cater to businesses of all sizes, just like Shopify. You can scale your store as it grows, adding products and services as needed.
Payment Options
WooCommerce supports a variety of payment gateways, enabling you to choose the one that best fits your business and customer base. This provides flexibility in how you collect payments.
Benefits
WordPress Integration
If you're already familiar with WordPress, adding WooCommerce to your website can be a seamless process, and you can maintain your e-commerce and content in one place.
Customizability
The open-source nature of WooCommerce allows for extensive customization, providing greater flexibility in tailoring your online store to specific needs.
Plugin Ecosystem
WooCommerce benefits from the vast WordPress plugin ecosystem, offering a wealth of additional features and functionalities.
Control Over Hosting
WooCommerce allows you to select your hosting provider, which can lead to cost savings or accommodate your preferred hosting features.
Cost Efficiency
WooCommerce is a free plugin, making it an attractive choice for businesses with budget constraints.
Ownership and Data Control
You have full control over your data, making WooCommerce a suitable choice for those who want to retain ownership and control over their e-commerce operations.
Pricing Comparison
Shopify Pricing
Shopify Lite is priced at $9 per month. This plan is designed for businesses that don't require a full online store. It provides the ability to sell on social media and embed a "Buy" button on your website. Basic Shopify is priced at $29 per month. This plan is perfect for small businesses looking to establish an online store. It includes all the essentials to get started.
Regular Shopify is priced at $79 per month; this plan is suitable for businesses that are expanding. It offers additional features like gift cards and professional reporting. Advanced Shopify is priced at $299 per month. This plan is for high-growth businesses. It includes advanced features such as real-time carrier shipping and more. Shopify Plus is designed for enterprises. Shopify Plus offers advanced tools and is available at a customized pricing structure tailored to specific business needs.
WooCommerce Pricing
You will need to pay for hosting your WordPress website. Costs can vary depending on your hosting provider and the type of hosting you choose. While WooCommerce provides some free themes, premium themes with additional features can range from $20 to $100 or more. To enhance your store's functionality, you might require paid WooCommerce extensions. These can range from $29 to $99 or more per extension.
Some payment gateways charge transaction fees or monthly fees for their services. Customization, web development, and design costs can vary widely, depending on the complexity of your store.
Real-World Use Cases
Shopify Use Cases
Many fashion startups and boutique clothing brands have chosen Shopify for its stunning themes and ease of use. With its integrations and applications, Shopify is a favorite among dropshippers, allowing them to source and sell products without holding inventory. Independent creators and artisans can showcase and sell their unique handmade products using Shopify.
Businesses offering subscription box services have thrived on Shopify, thanks to its versatility in managing recurring orders. Whether it's specialty coffee, gourmet foods, or artisanal beverages, many food and beverage businesses have flourished with Shopify's user-friendly approach.
WooCommerce Use Cases
Small local businesses like bakeries, boutique shops, and restaurants favor WooCommerce as it allows them to integrate e-commerce seamlessly into their websites. Independent artists and musicians use WooCommerce to sell merchandise, music, and artwork directly to their fans.
Businesses operating in niche markets that require specialized features or unique customizations often turn to WooCommerce to meet their specific needs. Sites offering membership-based content or subscription boxes with unique features rely on WooCommerce for flexible customization. Tech-savvy startups can leverage WooCommerce's open-source nature to build custom solutions that suit their innovative business models.
Shopify vs. WooCommerce
Ease of Use
Known for its simplicity and user-friendliness, Shopify offers a hassle-free setup process. It's an excellent choice for those who need to get their online store up and running quickly, without technical hurdles.
WooCommerce offers a high degree of customization, but it requires a WordPress website. If you're already comfortable with WordPress, WooCommerce can be integrated smoothly. However, it may involve a steeper learning curve for those new to WordPress.
Customization
While Shopify allows for some customization, it's more limited compared to WooCommerce. You can select from various themes and use the platform's built-in tools and apps to make adjustments. Full customization often requires knowledge of Shopify's proprietary language, Liquid.
WooCommerce shines when it comes to customization. As an open-source solution, it's highly flexible, enabling businesses to tailor their online stores to their exact specifications. Developers can work with the code to create a truly unique online store.
Cost and Pricing
Shopify's pricing involves monthly fees, which can range from $9 for Shopify Lite to customized pricing for Shopify Plus. Be prepared to budget for these recurring costs.
WooCommerce itself is free, but there are associated costs, including hosting, domain registration, premium themes, extensions, and payment gateway fees. The costs can vary widely based on your choices.
Scalability
Shopify is highly scalable and suitable for businesses at various stages, from startups to enterprises. As your business grows, you can upgrade your Shopify plan to accommodate your needs.
WooCommerce is also scalable but may require more technical know-how to ensure smooth scaling. This open-source platform can grow with your business but may require additional customization.
Maintenance and Security
Shopify takes care of this for you. It's a hands-off solution, meaning you don't need to worry about updates, backups, or security measures. However, this convenience comes with limitations, as you don't have full control.
WooCommerce puts you in control of your hosting and security. While this offers more flexibility, it also means you are responsible for these aspects. For businesses with technical know-how, this can be a positive, but it might be overwhelming for others.
All in All
To make an informed choice between the two, businesses should consider their goals, technical expertise, budget, flexibility requirements, scalability plans, and support preferences. Both platforms have their place in the market, serving businesses ranging from startups to enterprises.
Ultimately, whether you opt for Shopify or WooCommerce, your e-commerce success depends on your commitment to delivering a seamless and engaging online shopping experience to your customers. The platform you choose is a tool to help you achieve that objective.
Choose wisely, adapt to changing market dynamics, and continue delivering value to your customers, and you'll be well on your way to e-commerce success.