What we do
EvolveDash is a full-service Digital Marketing and Software Development company based in Lahore, Pakistan. We offer affordable and comprehensive Digital Marketing services like SEO, SEM, SMM, content writing, and content marketing for your business as well as fully dynamic web and mobile applications. We help clients launch their digital products and increase their brand awareness, deliver products and services more effectively & efficiently and grow their businesses in the ever-changing markets. Our mission is to turn the traffic into a business by providing tailor-made marketing strategies that meet your budget and business requirements.
Who we are
Khunshan S Ahmad
Co-founder & CEO
Khunshan has around 7 years of full-time industry experience in the sphere of mobile applications at various organizations. He has won a bunch of prizes sponsored by major companies of silicon valley, including HP and IBM, in different hackathons and competitions showing his strength and skill. Khunshan is a big follower of Agile, Scrum, Kanban, and Lean approaches. Khunshan holds BS from Forman Christian College, one of the oldest and distinguished institutions in the country.
Aqsa Tabassam
Chief Marketing Officer
Aqsa is a self-proclaimed geek at heart who is tech enthusiast and digital marketing expert. She has over 4 years of experience as an online marketer with a focus on delivering superior brand experience. She has offered proven and valuable marketing solutions from Droplr to Cleverism. She also has lead PR at Linking News, a Silicon Valley startup, and a contributing writer in TechJuice. Aqsa holds MS from the University of Punjab. She has been featured in Reader's Digest, MSN (Microsoft), and Business2Community.
Sikander Khan
Head of Technology
A software engineer by profession, Sikander has development expereince in the field of Mobile Apps, IoT, Web, and Embedded development. He has worked as Head of Android at Tune.pk, the most popular video sharing platform with millions of users.
Maiza Razzaq
Digital Content Strategist
Maiza has joined EvolveDash and took charge of digital marketing, SEO, and content. She completed her Bachelor of Science from National University of Computer and Emerging Science, where she was also vice-president of NUCES Fun Trekker.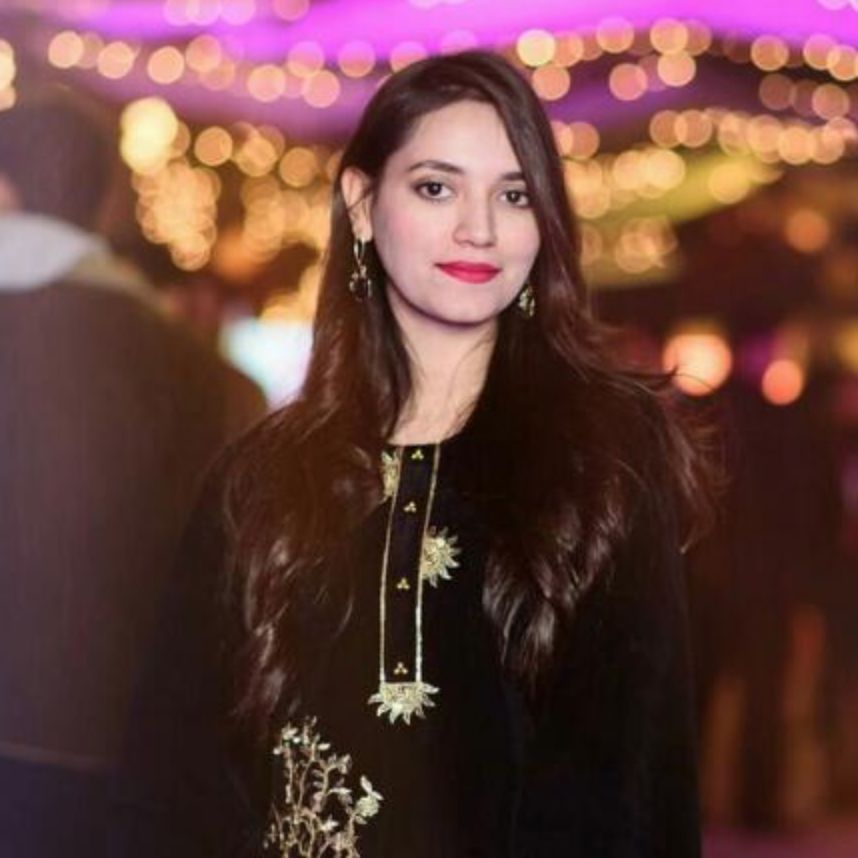 Rahma Ilyas
Growth Marketer
Rahma is working as a growth marketer, where she oversees marketing opportunities and analyzes business growth strategies. She holds a degree in Business from NUCES Lahore.
Ammara Saleem
Business Development Manager
Ammara is leading the business and marketing efforts at EvolveDash. Her day-to-day routine includes researching the market, reaching out, and maintaining a confident relationship with clients. She holds a degree in Marketing from Lahore School of Economics, and masters in PR and Advertisement from BNU.