The concept of the metaverse was born ages ago in science fiction movies and even in our literature. This innovation traveled all the way from its early glimpse in science fiction stories to modern-day reality. Metaverse trends are ever-evolving and have become increasingly popular in the past few years. Innovators and marketers must go ahead and leverage this technology to take advantage of this opportunity to provide an immersive and engaging virtual experience to their customers.
We are almost approaching 2024; this term is inspiring businesses more and more and is ready to shape the world using this innovation. As the metaverse continues to show its potential, here are the best metaverse trends you must look out for in 2023.
Highlights
Non-fungible tokens will continue to spearhead the metaverse. 
AR and VR will play a crucial role in offering users an engaging experience.
Sustainability will become an integral part of the development of the metaverse.
The Metaverse market is expected to expand to $678 billion by the end of 2030.
AI will enhance the security and privacy of users in the metaverse.
Crucial Facts About Metaverse Trends
Buzzwords for the metaverse you need to know: mirror-world, digital twin, mixed realities, and NFT.
The tterm'metaverse'derives from the prefix 'meta' (beyond) and the stem 'verse' which means universe. So, the metaverse means 'beyond the universe'.
Global players to dominate this technology include, Roblox, Epic Games, Bytedance, Alphabet, Meta. Qualcomm and others.
Goldman Sachman predicts that the metaverse has the potential to become an $8 trillion industry.
The market revenue for combined AR and VR is expected to reach $53 Billion by 2027.
The Metaverse has more than 400 million active users. The demographics are mostly teens who play video games.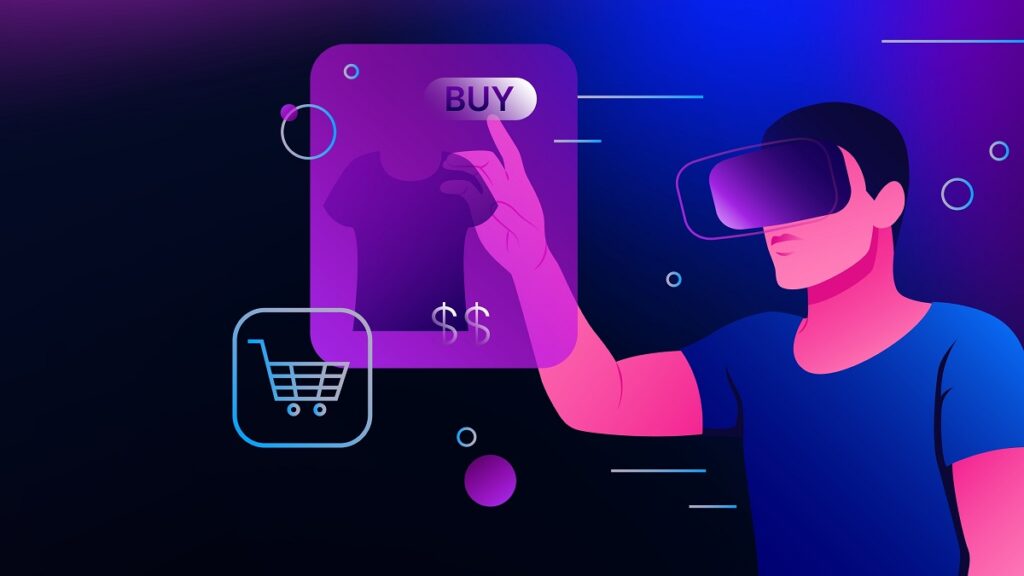 Best Metaverse Trends You Need to Watch in 2023 
We expect the metaverse to grow and innovate, based on its current potential, here are some trends that will shape up the metaverse in 2023.
Increased Use of Non-Fungible Tokens (NFT)
NFTs will take a superior approach to buying and selling commodities in the metaverse. This blockchain digital asset is verified and valuable to exchange items that are worth equally to the value of NFT. Users owning NFTs are able to make virtual transactions and establish ownership. They can use this blockchain asset to sell, buy, and trade items in the metaverse in the most secure way.
There are plenty of ways you can use NFT to represent ownership of virtual assets that have real-world value. For instance, you can own virtual real estate, make in-game purchases, and create creative virtual artwork. This shows that many industries can reap benefits from the metaverse by enabling users to use NFT technology to take their shopping experience to the next level.
Enhanced Opportunities for Teachers and Students
The implications of COVID-19 have made the global cycle run in reverse order. One of the most affected industries during COVID-19 was education. It hit this sector in full force; however, technological advancements have paved the way to keep the flow and ensured that this doesn't affect it to its core. That was the time when most of the world shifted to remote work and distant learning. This idea of digital learning was well-received by the schoolchildren and became a success.
The reason behind virtual or digital learning success was interactive educational platforms. Minecraft was a flagbearer in metaverse education. Such platforms have the potential to revolutionize the way we learn and make online learning a big success in the future.
Besides its unwavering potential to offer convenience and smart learning to students, it might aggravate the loss of human jobs too. Since such a learning model has more advantages than its implications, it is likely that it will require the backend support of tutors in designing curriculum and assignments for students.
Moreover, entrepreneurs must keep in mind that the global online trend is expected to become a $200 billion market by 2030. Seeing its potential, innovators and businesses must consider incorporating the metaverse into their marketing strategies.
Over 15 top universities in the United States are set to use Metaverse as their teaching tool to offer immersive experiences to the students.
Sustainability
Practicing sustainability in the metaverse is not a distant reality anymore.
The world is transitioning from traditional to sustainable practices to contribute to environmental wellness. Metaverse does not lag behind in this approach. Sustainability in the metaverse is a way of creating a virtual environment that is more systematic and eco-friendly. This platform is growing in popularity for its social interactions and entertainment which can impact a virtual environment when used rigorously. However, experts are eyeing adopting sustainable practices to reduce carbon footprints. They want to ensure that the growth of the virtual world does not come at the cost of impacting nature.
Taking this approach forward, the metaverse will enable its users to use recycled products. It could include refurbished products used in experiencing the metaverse, e.g., AR headsets. Also, a transition to low-carbon modes of logistics will be implemented; the preferred mode will be using routes through the ocean rather than air freight.
Online Events in Metaverse
We have witnessed that over 10 million users have attended the online Fortnite concert event. It shows that online events in the metaverse will boom, and more brands will take their live events to this platform. In the metaverse, events are structured to offer visitors a more personalized experience. For example, custom avatars can amplify the unique user experience with a creative, unique presence.
Though for some it looks weird, the metaverse can change the way we organize our product launches and company events. With a more practical approach, people can use this space to interact with their audience whenever they want. From individual meetings to holding seminars, you can organize any event on metaverse for engaging experience.
So, beyond just offering entertainment in the form of gaming, the platform will offer more opportunities to companies to host virtual conferences.
Virtual Storefronts
Metaverse seems promising to run e-commerce operations and provide a virtually rich user experience. In 2024, the metaverse will likely tap this industry and establish digital retail spaces. These e-commerce storefronts will allow users to make purchases from the metaverse in the most creative way. Regardless of the industry, users will interact with this platform to browse and purchase products from a number of stores.
It shows that e-commerce will spread its wings in the metaverse and offer this concept of virtual storefronts. If we highlight the importance of e-commerce in the metaverse, these statistics will be sufficient to understand it. The Ecomm metaverse's user base is expected to reach 1,000 million by 2030 and is projected to rise more beyond 2030.
Businesses to Adopt Metaverse
Metaverse will take an edge over other operations in the business landscape. Besides gamers and users, businesses are likely to enter this world to collaborate with customers in a more innovative way. There will be more positives to take for businesses in terms of cost savings, offering flexibility, and improving the customer experience.
In 2024, marketers will design their policies and device strategies around the metaverse and its requirements. More and more businesses will adopt this technology and make it an important component of their digital strategy.'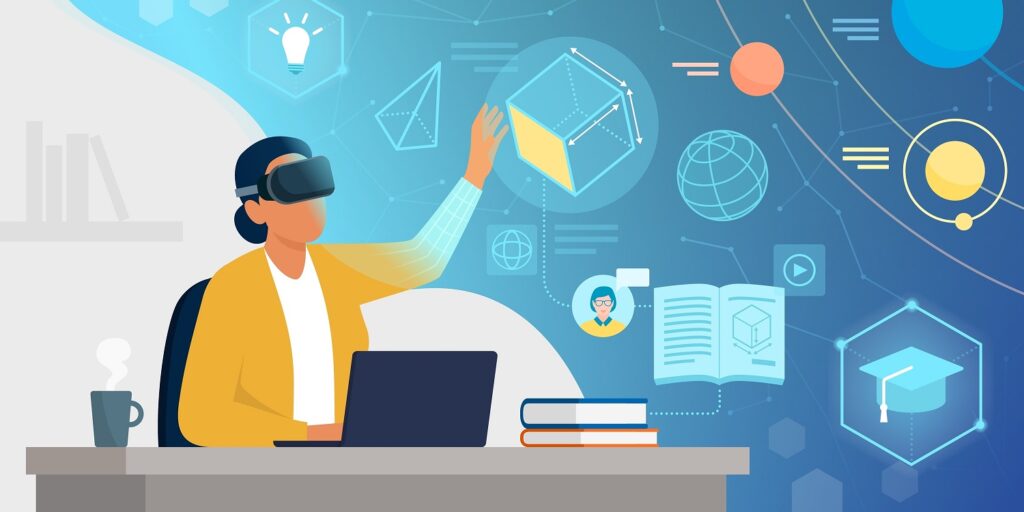 Virtual Art Galleries
Lately, you must have seen artists buying artworks using NFTs on social media. Yes, that's true. People purchase and sell digital art work in the metaverse, and this industry is offering an immersive space for artists to showcase their talent.
Virtual art galleries will take up a huge space in the metaverse and will likely give an extra boost to the artist industry. There are instances where people buy art work online for the purpose of donation or charity. During COVID-19, we've seen people selling their virtual artworks to meet their expenses and offer support to the needy.
It is expected that digital art in the metaverse will grow even more and provide more opportunities for artists to exhibit their collections. In the last two years, virtual art galleries in the metaverse have turned out to be the biggest trends. The market has generated over US$2.4 billion till date.
Virtual Assistants
It's time to say goodbye to human-virtual assistants, as the virtual world is ready to offer personalized assistance in the form of virtual VAs. VAs in the metaverse are designed to offer instant support in managing many tasks and activities. These VAs can play an important role in offering customized solutions and guiding users in a virtual environment. These can come in different forms, e.g., chatbots, avatars, and voice assistants.
To enhance your experience in the metaverse, VAs can offer an engaging environment, and with the integration of AI, they promise to deliver even more sophisticated solutions to the user.
How to Incorporate Metaverse Trends
So, if you are planning to stick to your plan of incorporating the metaverse in your business, keep these factors in mind:
Tech Infrastructure
Not every business can afford to dive into this world and offer an immersive and engaging experience to their customers. Building one and maintaining it require significant investment. However, with collaborations and partnerships, you can make this a reality. To build one, businesses must put in extra to support metaverse incorporation.
Content Curation and Creation
This is the most crucial aspect of the metaverse. Creating content that engages the audience and drives revenue needs proper consideration and effort. Businesses must make efforts to craft content that is engaging, playful, and also resonates with their needs. To create creative content, shift your focus to offering more 3D models and virtual spaces.
Regulations and Compliance
The greater the digital exposure, the greater the responsibility to cope with security challenges. The questions were raised about invading user privacy and non-compliance with ethical terms. Businesses must implement security tools to protect user data and offer a safe virtual environment.
Frequently Asked Questions
What is the role of VR and AR in the metaverse?
Both virtual and augmented realities are combined forces behind metaverse existence. VR offers an immersive experience as soon as the user puts on a VR headset. While AR is a reflection of the virtual world in the real world,
How do you make purchases in the metaverse?
For traditional online payments, you need to connect your Google or Facebook accounts. In the metaverse, all you need is to connect your digital wallet or simply pay through NFT. Moreover, to make any purchase, you must have enough cryptocurrency backup in your wallet.
Metaverse: A Programmable World is a Next Big Market
Metaverse is not only restricted to gaming and art galleries; it is breaking shackles or norms and ready to redefine the ways businesses operate. It will transform the way businesses interact with and market their products to customers. This platform will offer more opportunities for holding virtual events and offering immersive experiences to customers. In 2024, it is set to become a crucial part of the business landscape.