A business must have a well-defined plan and strategy to thrive in the market and generate revenue. It must evolve with emerging business trends to stay competitive. It is important to know that different business models work differently and come with their own set of positives and challenges. One model is 'Business to Developer' (B2D).
Let's grasp the essence of this business model, as well as how it differs from B2B and B2C, and understand how it serves developers best.
What are B2D Solutions ?
Let's first understand how B2D makes an effective model for developers. This business model refers to focusing on interaction between developers and the business. The product's customers are actually developers and software engineers. Companies create and design products for developers in this business model. If you've been following the software development industry, you know that B2D solutions are flourishing.
What are B2D Products?
Since we know that B2D is a form of business specifically designed to market products and services to the developers. Common B2D products include:
APIs
Code editors
Testing Suites
Data Analytics
Hosting Infrastructure
E-commerce solutions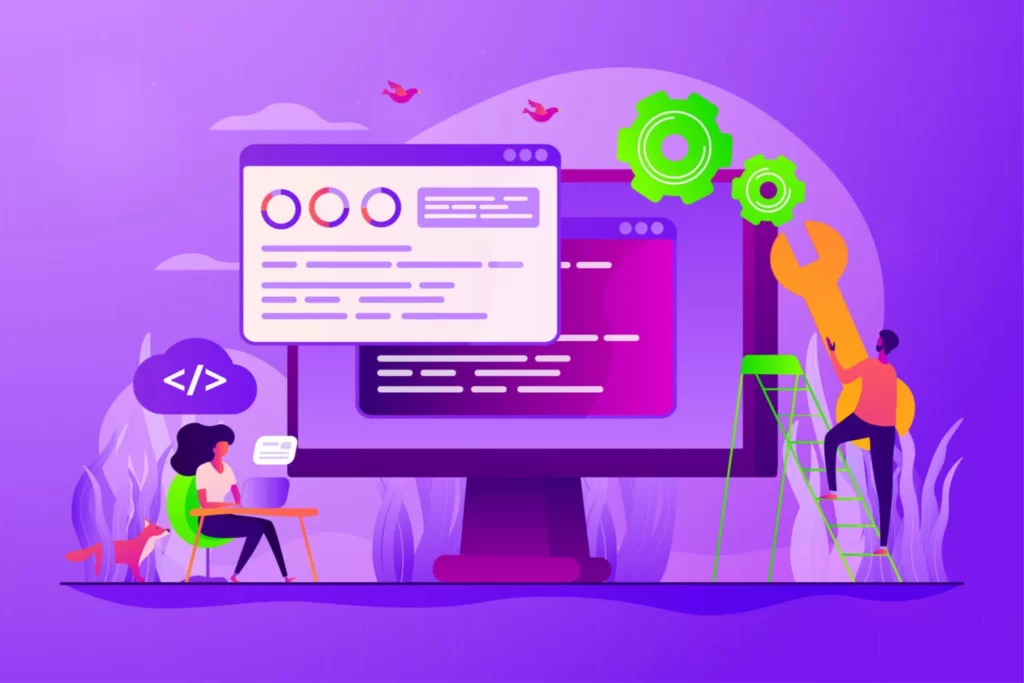 Why Sell Business Solutions to Developers?
Though it sounds counterintuitive that in an advanced technological world where technology is available to the masses, this solution is needed. Even with access to technology, the expertise gap is still there, and new developers might need these solutions to get the desired outcome for the company.
In actuality, companies that offer B2D solutions as 'developers' are only a stepping stone to reaching businesses or consumers. B2D is more of a specialized term that segregates from other business models (B2B and B2C). There are some concrete reasons companies are selling to developers:
Businesses trust developers
Developers are decision influencers
Developers are community-driven
Facts and Figures To Understand How the Demand for Software Development Is Increasing 
There are 26 million active software developers in the world. Out of them, 44% are working remotely. The demand for software development will increase by around 23% until 2030. This indicates that B2D will increase in importance and grow at an exponential rate.
Comparison Between B2B, B2C and B2D Based on Their Audience Persona
Let's dive into the differences these business models have and how they work for their customers.
Value Proposition
Both B2B and B2D will want to know how particular solutions will help their businesses. Or are they going to improve their team's performance? Whereas B2C is less complex and more transactional, they only think about how that particular solution will benefit them.
Sales Cycle
B2B has a longer sales cycle than B2C. B2D, on the other hand, has a shorter cycle than B2B but a bit longer sales cycle than B2C.
Business Drivers
For both B2B and B2D, the main business drivers are the product's specifications and performance. Emotional factors also influence the purchase decision. Another important consideration is whether the product will save me money, my time, or reduce the risk.
Whereas in B2C, the main drivers are self-satisfaction and the value it can add to my life and my status. Decisions are usually made emotionally.
Marketing and Engagement Tactics
B2B and B2D usually have targeted marketing techniques. Demos and free trials to the target market and emphasis on ROI and efficiency. B2C works on mass marketing, takes social media as key support, and also drives conversions using word of mouth.
How to Market B2D Solutions to Developers?
Business-to-developer marketing refers to marketing products to developers. These are some tactics to spruce up your marketing game:
Identify Developers Preferred Social Platforms
Like every individual, developers use the same networks and platforms. The main yet preferred platforms are Facebook, LinkedIn, and Twitter, as these platforms resonate with their niches and industries. Join relevant developer communities on these platforms to get insights on how they work and what they want. Identify their needs and market your products and services.
Learn the Technical Terminologies
Developers have their own way of speaking. If you are hitting a highly technical audience, you must know the differences between some terms. There are some differences, but they have completely different meanings and uses. Use the right terms to build trust among your target audience.
Offer in-Depth Information
Technical writing is helpful to cater to your business needs. For your B2D marketing, you must understand the industry and write in-depth about what products you offer and how they resonate with your specific business needs.
B2D: The New Buzzword in the Business Market
Understanding the difference between business models helps you gain deep insights into which model is best suited for your business. The B2D business model resonates with and complements developers' ever-evolving needs. It supports and empowers them and fosters a culture of collaboration and innovation among development teams. If you are selling B2D products, be authentic with your offerings, stay relevant in marketing, and focus heavily on the features of the products when marketing to the developer community.