Product launch success is a big deal for any business. It's a pivotal moment that holds immense significance. It possesses the power to reshape a brand's trajectory and solidify its success. To make it work, you need to plan carefully, have a profound grasp of the target audience, and have a finely executed strategy. First, you create excitement with teasers and early campaigns. Then, you have a special event to launch the product. Each action advances the project toward its ultimate success.
This article explores the whole process of launching a product, different strategies, and what works best to introduce something new to the market. Whether you're new to business or want to do your first product launch well, this article has easy tips to help you succeed.
What is a Product Launch?
A product launch is a collaborative effort by a company to introduce a new item to the market. This process involves a considerable amount of work and time before the product becomes widely accessible for purchase. Various teams within the company come together. They align their efforts to support the successful introduction of the new product. It's a comprehensive journey that requires coordination and unity across different departments.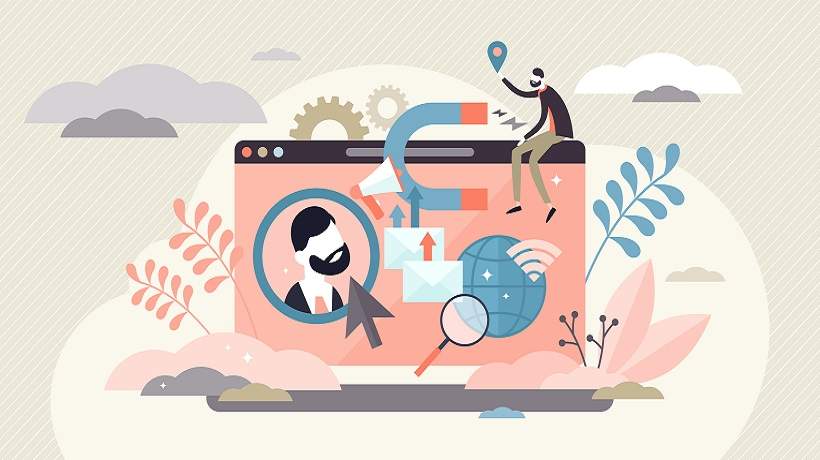 Stages
A product launch unfolds in three different stages. Each plays an important role in the journey.
Pre-launch Phase
The foundation is laid during this stage, where detailed planning takes place. Concepts for the product are developed, aligning its benefits with market needs. Rigorous product validation methods are employed to assess its viability. Market research tools are utilized to gather diverse perspectives. It refines and redefines the offering to align with customer desires. This phase results in a finely tuned, market-ready solution.
Launch Stage
Execution takes center stage in this phase. The blueprint for the launch is drawn. It encompasses event planning and strategies for creating a lasting impact on the audience. The appeal of the product is enhanced through thoughtful packaging designs that resonate with users. Pricing research is conducted, which helps identify the optimal price point. Various communication channels, such as emails, social media, and telephone outreach, are used to connect with the intended audience. In the end, a thorough product launch checklist is used to ensure all aspects are covered.
Post-launch Period
After the launch, the focus shifts to preserving the gains achieved. Strategies are devised to retain the user base, and customers garnered during the launch. This involves targeted efforts, including market segmentation, to tailor personalized messages. Understanding audience preferences, motivations, and barriers to purchase is vital. This knowledge informs ongoing engagement, ensuring the product's continued success.
In essence, these three stages work in tandem to create a full story. It ranges from the conception of a product to sustaining long-term client happiness.
Template Example
Here's an example of a product launch template:
The Product
An explanation of the item
what problems it resolves for the client
What are the advantages and features?
The product's desired pricing range
The amount of money spent thus far
The team members and their responsibilities for the product launch
The Customer
A description of the target market, pertinent market groups, customer personas (if applicable), and use cases, such as the situations in which the product can be useful or the tasks it can perform.
The Goals
What are the product's main objectives? (For instance, revenue, market share, adoption, etc.)
How will your goals be tracked and evaluated?
The Launch Event
The spending plan for the actions
The goal and outline of the product launch (including the topics you'll cover, speakers and presenters, etc.)
Timeline of the Product Launch
List the tasks together with the due dates, then construct
This should have the essential components to guarantee a successful launch.
When will internal teams convene to review updates and progress?
Regular updates and meetings will keep teams on the same page.
Marketing and Communications Plan
What are the main points you want your customers to understand?
What channels are you going to use?
What types of marketing materials are required? (such as pamphlets and press announcements)
After completing the form, write a succinct summary to send to executives.
Importance of a Product Launch
The significance of a product launch extends across various aspects of business strategy. It serves as an important event that encompasses several key benefits:
Introducing Novelty
Customers have the thrilling opportunity to access and purchase a brand-new, inventive offering when a product is launched. This new arrival grabs people's attention and piques their interest.
Targeted Audience Engagement
You increase your chances of connecting with people who are truly interested in your product by attracting the correct audience to your launch. Your efforts will be focused on potential consumers, who are more likely to convert due to this alignment.
Boosting Production
A successful launch can spur an expansion in production as demand soars. It enables the business to quickly meet customer demand with expanded supply.
Accelerating Returns on Investment
Businesses can hasten the return on their investment in product development with a well-executed launch. Faster financial gains result from a positive initial response from clients.
Feedback and Improvement
Early adopters offer insightful feedback throughout the debut phase, allowing businesses to improve their offerings. The momentum is maintained, and ongoing improvement is ensured through this iterative procedure.
Stakeholder Engagement
A launch generates excitement and engagement not only among customers but also with employees, partners, investors, and other stakeholders. This group effort helps create a sense of progress and accomplishment that is felt by all.
Visibility and Credibility
The event increases exposure on social media and garners media attention, boosting a brand's credibility and increasing its visibility.
Initial Impression
A successful launch gives the product a good first impression. This favorable response can represent the product as innovative, high-quality, or a custom answer to a particular problem.
In summary, a product launch serves as a potent catalyst that pushes a brand toward success.
Types
Product launches can take a variety of shapes. Each one is customized to the particular objectives, target market, and market conditions. Following are some examples of various product launches:
Minimal Viable Product (MVP)
MVP is an abbreviation for "Minimum Viable Product." Businesses will employ an MVP launch as a tactic to release a stripped-down version of their product to the market. It has the bare minimum functionality needed to meet a particular consumer need. An MVP launch's main objective is to validate the concept of the proposed product. It collects feedback from early adopters and gauges consumer demand. It accomplishes this before devoting more funds to creating a fully functional product.
Soft Launch
In this strategy, the product is presented to a small group of people. It frequently only appeals to a particular demographic or customer base in a particular area. Before a wider launch, it enables the business to obtain customer feedback. It is to spot problems and make adjustments.
Hard Launch
A hard launch is a high-impact release of the product to the entire market, in contrast to a soft launch. It seeks to build a sizable buzz and immediate interest among a large audience.
Digital Launch
As digital channels grow in popularity, more product debuts take place online. Engaging and drawing a worldwide audience can involve live broadcasts, webinars, social media campaigns, and virtual events.
Event Launch
A launch event is a physical or online gathering that features product encounters, presentations, and demonstrations. For those who attend, these occasions produce a remarkable experience.
Rebranding Launch
When a business wishes to reintroduce an established product with fresh branding, packaging, or features, this type of launch is appropriate. It tries to draw in new customers and revamp the product's image.
Seasonal Launch
Some goods are created to coincide with particular times of year or events, such as holidays or back-to-school shopping. Seasonal product releases make use of the timing and consumer preferences related to particular periods.
Partner Launch
A product launch might be enhanced by working with other brands or influencers. Expanding the launch's audience and impact can be achieved by collaborating with people or organizations that have a similar target market.
Limited Edition Launch
Limited edition launches entail the introduction of a product in a small number of units to evoke a sense of rarity and exclusivity. As a result, consumers are encouraged to make hasty purchases and develop a sense of urgency.
Upgrade Launch
With a focus on improved features and advantages, this kind of launch delivers an upgraded version of an existing product. It seeks out current clients who might be intrigued by the enhanced service.
Line Extension Launch
To meet varying client wants or preferences, businesses frequently introduce new goods within an existing product range. This makes use of the established brand's reputation and awareness.
Surprise Launch
This entails surprising the audience by launching the product unexpectedly and without previous notice. It seeks to arouse curiosity and immediate interest.
Strategies for Product Launch Success
Product Plan
Having a thorough product plan is the first thing you must accomplish. It is a thorough and strategic road map outlining the stages, approaches, and tactics needed to successfully launch a new product. It acts as a manual for the full launch procedure, from pre-launch preparations through follow-up tasks.
A well-organized product launch strategy aids firms in organizing their efforts, allocating resources, and ensuring a successful launch that appeals to the target market. The aims and goals for the product launch should be very clear. Decide what you want to accomplish, such as growing sales, acquiring a larger market share, or receiving feedback from customers.
Customer Research
Learn what draws customers to your product. Start looking at your company's data and keeping an eye on your website's bounce rate. The higher the rate, the less the users liked what they discovered. Keep an eye on your sales figures and evaluate how they stack up against the competition.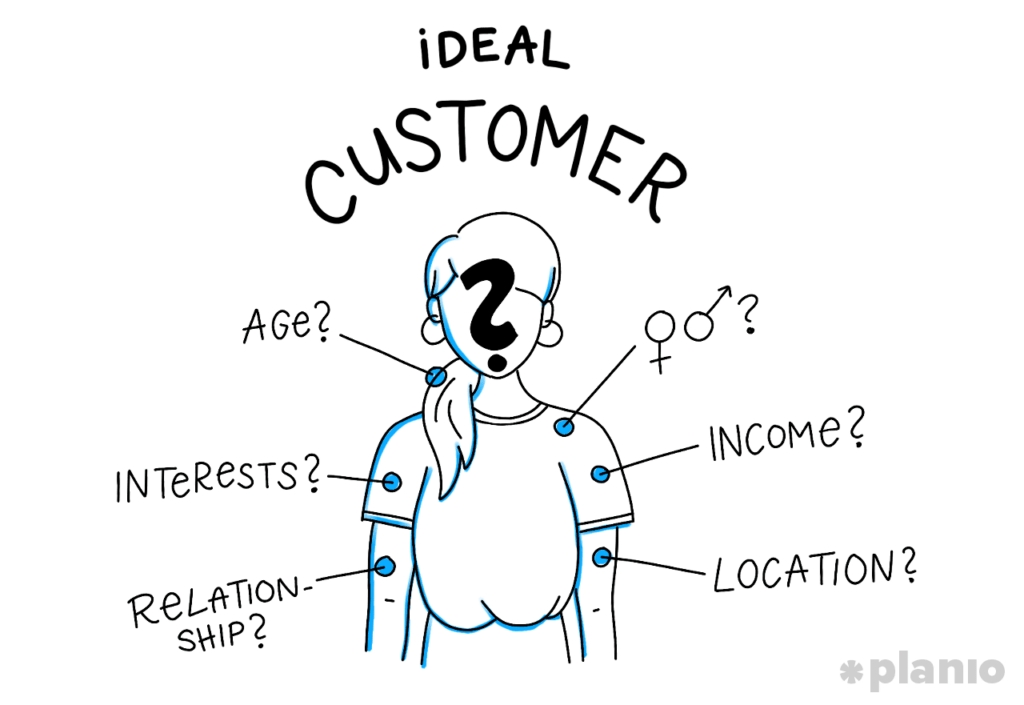 Talk to your clients. It can assist you in comprehending their purchasing decisions as well as their needs and desires. You are able to comprehend user language, which is advantageous for your marketing. It provides information on the features they enjoy and use the most. Use telephone conversations, chat, or email as a means of communication.
Permit customers to ask questions about problems with your products or other customer experiences. Their suggestions will assist you in avoiding such problems in the future.
Market Research
To find products that are similar to yours, conduct a thorough market analysis. List all of your rivals and keep an eye on their advantages and disadvantages. Apply this to your product. These significant variations are crucial for your launch.
Marketing Page
Make a marketing page specifically for your customers. Make sure the information is interesting and the design is appealing. The following can be contained in it:
Tagline
Solution
Main characteristics of your product
Value statement
Users' comments
Demand for action
For your clients, this creates excitement and expectation. On your website, you can include an email capture form. This might assist them in staying informed about exciting future events and product information.
Ideal Customer
Use these strategies to successfully target the proper clients in order to assure the success of your launch:
Define Customer Profile
Clearly describe the traits of your ideal clients, such as their age, income level, interests, gender, location, and marital status.
B2B Focus
Determine important elements, such as firm size, particular difficulties, and the normal buying cycle of your target companies, if your business is B2B.
Boost Personalization
Adapt your communication to resonate with their needs once you have a clear grasp of your target audience. This enables you to develop an engaging tale that forges a solid relationship.
You may develop marketing techniques that successfully engage your target market and result in a more successful product launch by carefully identifying and comprehending your target audience.
Budget Control
A major mistake that impairs the success of product launches is underestimating the funding required for product design, production, and marketing. Think carefully about your budget plan and take into consideration any potential changes to the product launch timetable.
Practice Makes Perfect
To make sure everyone on your team has the time and resources they need to make it a success, simulate your launch day with your target numbers. By practicing, you may discover that some team members require further instruction or that production needs to modify methods in order to meet goals.
Best Practices for Product Launch Success
The following recommendations can help you launch a product successfully:
Promote WOM (Word of Mouth)
Concentrate on clients who actually value your product. Motivate them to spread the word about it through tailored marketing materials. Their recommendations may have a cascading impact because other people are likely to try the product and like it as well. Doing this will continue the positive word-of-mouth trend.
Maintain a Positive Approach
Target your potential consumers with relevant and compelling content that grabs their attention. This maintains a great user experience. Instead of bombarding them with excessive messaging, offer them helpful material that meets their needs. Positive user experiences frequently result in positive user reviews. This boosts the overall product launch success.
Begin with a Small Audience
Instead of striving for a broad launch that might produce quick results, focus on a specific market segment at the outset to ensure long-term growth. To determine the most persuasive messaging, test several marketing techniques. Launch prototypes or variations to determine preferences. Before scaling up, this method enables validation. A happy target audience is more likely to spread the word, bringing in new customers and promoting growth.
Utilize Preorders
Give early adopters a chance to buy your product before it goes on sale. This tactic enables you to not only justify your pricing plan but also cultivate a devoted community. You can generate early sales and momentum for your launch by giving initial customers special discounts. Also, you can also launch a small number of items. All this may greatly improve your product launch's success by putting these best practices into action.
Tools
Having the right tools is essential for a successful product launch, just like you need the right tools to build something great. Luckily, digital tools are available to help you plan and manage your product launch effectively.
Amplitude
During the introduction of your product, Amplitude, an analytics platform, may assist you in data analysis and customer behavior tracking. It's comparable to having a map to guide your travels. It combines information from various sources, making it simple to comprehend and apply. Amplitude allows you to test various product introduction strategies, determine which features customers prefer, and monitor product adoption.
Productboard
Teams can plan and prioritize their product enhancements with the aid of a tool called Productboard. It directs you on the proper path, like a compass. It enables you to organize client feedback and make roadmaps. Amplitude and Productboard are now integrated. So, you can use customer feedback to decide which features to add and who will benefit from them.
Product Hunt
You may promote your new product on Product Hunt and get people enthusiastic about it. A stage for your big unveiling, if you will. Voting for favorite products by users raises awareness of your product. This can be a really effective technique to attract the attention of key industry players.
Trello
Trello is a straightforward application that keeps your team on track as you prepare for the launch. You can use it as a checklist to stay on track. You can make cards for various jobs and categorize them into groups like "Before Launch," "Launch Day," and "After Launch." This makes it simple to understand what to do and who is responsible for each task.
In a nutshell, these tools can improve the efficiency and success of your product launch. These tools can facilitate the launch of a product in the same way that a good set of tools can facilitate the construction of something.
Real Product Launch Sucess Examples
If you're intending to launch your own product, there are many lessons you can take away from successful product launches. Here are a few examples to read:
VanMoof Electrified S2 and X2
The product launch of the VanMoof electric bikes was a huge success. By using crowdfunding, they were able to beat the Dutch crowdfunding record and raise €2.5 million in just 14 days. This demonstrates how cutting-edge products can surpass standards.
The most pre-ordered bikes ever were the VanMoof S2 and X2 models. Crowdfunding increases interest in innovative items and provides money. The supportive community of VanMoof was crucial to their product launch success.
Amazon Kindle Fire
The e-reader market took off after the release of the Amazon Kindle. Then, in 2011, Amazon released the Kindle Fire, which had a much lower price than the iPad. They shook up the sales of the iPad by selling 4.7 million copies in the first three months.
Bristly
The most-funded dog campaign ever was for Bristly, a dog care product. Their successful product launch brought in over $1 million. They raised almost $1 million with 22,159 backers after using a marketing firm that specializes in crowdsourcing to help them reach their $15,000 goal in less than 24 hours.
Using methods like PR, videos, social media, and email marketing, Bristly underwent a significant rebranding and marketing campaign. They built a solid community and succeeded 66 times better than they had anticipated.
Innovation Meets Opportunity
In business, a product launch is not merely a routine occasion. It is the outcome of creativity, forethought, and enthusiasm. Thinking carefully, involving clients, and having the flexibility to make adjustments are all necessary steps in the process of turning an idea into a finished product. This demonstrates that a new product is more than its features. It's about resolving issues and satisfying needs.
Achieving product launch success is a key component of businesses' constant efforts to innovate and try new things. It's not just about showcasing something novel; it's also about providing a memorable experience, forming relationships, and having an impact. A good launch is more than simply a single event; it creates the conditions for expansion, devoted patrons, and a dominant position in the market.